Rebbe Menachem Mendel Schneerson
"The Lubavitch Rebbe" Copyright© Hava Sebbag
Menachem Mendel Schneerson (April 18, 1902 OS – June 12, 1994 / AM 11 Nissan 5662 – 3 Tammuz 5754), known to many as the Lubavitcher Rebbe or simply as the Rebbe,[2][3] was a Russian Empire–born American Orthodox Jewishrabbi, and the last rebbe of the Lubavitcher Hasidic dynasty. He is considered one of the most influential Jewish leaders of the 20th century.[4][5][6][7]
As leader of the Chabad-Lubavitch movement, he took an insular Hasidic group that almost came to an end with the Holocaust and transformed it into one of the most influential movements in religious world Jewry,[8] with an international network of over 3,000 educational and social centers.[9][10] The institutions he established include kindergartens, schools, drug-rehabilitation centers, care-homes for the disabled and synagogues.[11]. (Source: Wikipedia.org )
Advising an expectant mother in 1971, Rabbi Menachem Mendel Schneerson (the Lubavitcher Rebbe) wrote, "Should there be those who desire to persuade [you] that — God forbid — you perform an abortion: Tell them that this constitutes deliberate murder of a creature who is as yet unable to protect himself from those who seek to murder him." Read more...
In Rabbi Schneerson's personal correspondence, the Rebbe explains that aborting a pregnancy is a prohibition of Torah law and advises against performing abortions. Read more...
Rabbi J. David Bleich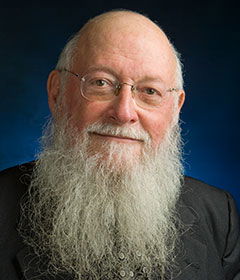 Rabbi J. David Bleich – Dr. Bleich is a foremost authority in the field of bio-ethics. He is a professor of Talmud (rosh yeshiva) at the Rabbi Isaac Eichanan Theological Seminary, an affiliate of Yeshiva University, as well as head of its postgraduate institute for the study of Talmudic jurisprudence and family law. At Yeshiva University, he holds the Herbert and Florence Tenzer Chair in Jewish Law and Ethics and also teaches at the Cardozo Law School. He is married to Dr. Judith Bleich, a historian of 19th-century European Jewry.
Rabbi Bleich is a Woodrow Wilson Fellow, a postdoctoral fellow at the Hastings Center and fellow of the Academy of Jewish Philosophy.
Rabbi Bleich is the author of Contemporary Halakhic Problems (seven volumes); Bioethical Dilemmas: A Jewish Perspective (two volumes); Jewish Bioethics (a collection of essays, which he co-edited with Fred Rosner); With Perfect Faith: Foundations of Jewish Belief; Time of Death in Jewish Law; Judaism and Healing; and The Philosophical Quest. He has written extensively on the applications of Jewish law to contemporary social issues and on the interface of Jewish law and the American legal system. He serves as the long-standing contributor of the survey of halakhic literature for Tradition: A Journal of Orthodox Jewish Thought.
(Source: Wikipedia.org)
"A Jew is governed by such reverence for life that he trembles lest he tamper unmindfully with the greatest of all divine gifts, the bestowal or withholding of which is the prerogative of G-d alone. Although he be master over all within the world, there remain areas where man must fear to tread, acknowledging the limits of his sovereignty and the limitations of his understanding. In the unborn child lies the mystery and enigma of existence. Confronted by the miracle of life itself, man can only draw back in silence before the wonder of the Lord."
(Source: Contemporary Halakhic Problems, Volume 1. KTAV Publishing House, Inc. Yeshiva University Press: New York and Hoboken, copyright 1977, p. 370.)

"No authority permits an abortion which is non-therapeutic in nature. There are early rabbinic authorities who expressly declare that ritual laws such as Shabbat observance and fasting on Yom Kippur are suspended in order to preserve the life of the fetus. Suspension of such significant religious observances is clearly incompatible with indiscriminate license to destroy fetal life."
"As has been shown earlier, Judaism teaches that man does not enjoy unrestricted proprietary rights with regard to his own body, much less so with regard to the body of an unborn child. Furthermore, the fetus is not merely an appendage to the mother, but is a being in its own right. The Gemara concludes that the embryo is endowed with a soul a the moment of conception."
(Source: Rabbi J. David Bleich. Judaism and Healing: Halakhic Perspectives. KTAV Publishing House Inc. 1981, p. 97.

Rabbi Moses Feinstein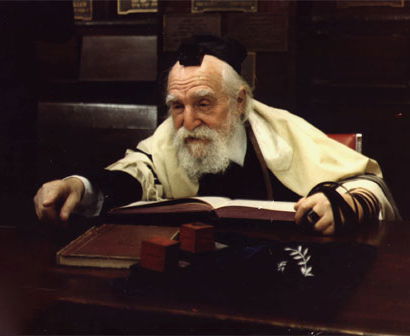 Rabbi Moses Feinstein - (1895 –1986) was a Haredi Orthodox rabbi, scholar and an authoritative adjudicator of questions related to Jewish law. Rabbi Feinstein was world-renowned for his expertise in Halakha, gentleness, and compassion, and was regarded by many as the de facto supreme halakhic authority for observant Jews in North America. In the Orthodox world, he is widely referred to simply as "Reb Moshe", and his halakhic rulings are often referenced in contemporary rabbinic literature. He served as president of the Union of Orthodox Rabbis. (Source: Wikipedia)
"We must reinforce our sensitivity to the Divine definition of life by reviewing the halachos [Torah laws) that govern preservation of life and prohibit taking of lives. Specifically, as the Rambam declares; abortion is a type of murder and can never be permitted except when the fetus presents a danger to the mother's life. The proposed law in Israel is not only legalized bloodshed. More than that, it is also a terrible desecration of G-d's name.

(Excerpt from remarks by Rabbi Moshe Feinstein, "Abortion in Israel," The Jewish Observer, Sivan, 5736 / May 1976, Volume XI, Number 7, p. 10.)
Rabbi Immanuel Jakobovits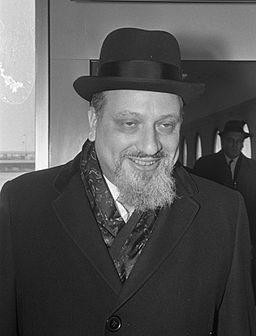 Immanuel Jakobovits, Baron Jakobovits (1921 – 1999) was the Chief Rabbi of the United Hebrew Congregations of the Commonwealth from 1967 to 1991. Prior to this, he had served as Chief Rabbi of Ireland and as rabbi of the Fifth Avenue SYsnagogue in New York City. In addition to his official duties he was regarded as an authority in medical ethics from a Jewish standpoint. He was knighted in 1981 and became the first Chief Rabbi to enter the House of Lords in 1988 as Baron Jakobovits.
(Source: Wikipedia.org)
"I had asked the Association for the current statistics on the number of abortions performed annually. They quoted 40,000 as the most recent figure. That was twenty years ago! This was something absolutely catastrophic for the security of Israel, quite apart from halachic considerations. The pikuach nefesh (survival) of the Jewish people itself was at stake. We had by now wiped out before birth, smothered in their mothers' wombs, something like 2 million potential Israelis who would have been born and bred as perfectly healthy children. All this as a result of liberal abortion laws and practices.
"Had Israel eliminated the evil of easy abortion, the Jewish population would today be well over 5 million instead of 3 million, and what a difference this would have made to Israel's security if not to its economy as well!"
(Source: "The Role of Jewish Medical Ethics in Shaping Legislation," by Lord Immanuel Jakobovits. In Medicine and Jewish Law, edited by Fred Rosner, M.D. Jason Aronson Inc.: Northvale, New Jersey, London, c1990.)
Rabbi Norman (Nachum) Lamm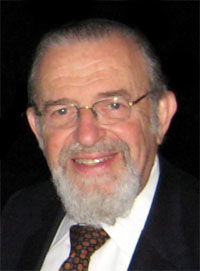 Norman (Nachum) Lamm (born December 19, 1927) is an American Modern Orthodox rabbi, scholar, author and Jewish communal leader. He was the Chancellor of Yeshiva University until he announced his retirement on July 1, 2013.

He holds a Ph.D. in Jewish philosophy and was the third President of Yeshiva University, the first to be born in the United States. He was a disciple of Rabbi Joseph B. Soloveitchik (one of Orthodoxy's most influential modern scholars), who ordained him at the Rabbi Isaac Elchanan Theological Seminary, Yeshiva University's rabbinical school in 1951. (Source: Wikipedia)
"The freedom of parents to crush prenatal life, which now seems to be in vogue, will eventually lead to utter destruction," Rabbi Norman Lamm stated in 1970, "because it is only a small leap of logic from feoticide to infanticide, to getting rid of infants who may not fulfill our ideals of mental and physical health, or, eventually, ethnic and genetic respectability."

Rabbi Lamm reiterated those themes in a sermon from 1976: "Never, never, must we allow this desacralization of life — whether in the form of benevolent euthanasia or free and easy abortions … or any of the other manifestations of this fundamental antagonism to life — to influence us."
(Source: Ben Shapiro's comments about Rabbi Lamm's pro-life position. Quoted In "Judaism and the Unborn: Which Stance is the Right Stance?" by Myles Kantor, The Daily Caller, July 18,2018.)
Rabbi Joseph B. Soloveitchik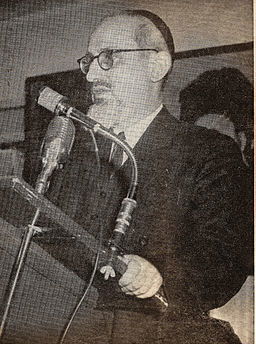 Rabbi Joseph B. Soloveitchik (1903 – 1993) – was an Orthodox rabbi, Talmudist, and modern Jewish philosopher. The Rav, as he came to be known, ordained closed to 2,000 rabbis over the course of almost half a century. He served as an advisor, guide, mentor, and role-model for tens of thousands of Jews, both as a Talmudic scholar and as a religious leader. (Source: Wikipedia)
In 1975, Rabbi Soloveitchik made the following statement while he was teaching a class:
"And if you kill the fetus, a time will come when even infants will be killed…If the dominant principle governing the logos ["thinking capacity"] is that abortion is morally permissible because only a mother has a right to decide whether she wishes to be a mother, then infants may similarly have their lives terminated after birth."
(Source: Rav Joseph B. Soloveitchik, "You Murder the Children." Article and Quote Source: The Jewish Press )
Rabbi Akiva Tatz is a prominent South African Orthodox rabbi, inspirational speaker and writer who is heavily involved in Orthodox Jewish outreach. He is also a physician and world-renowned expert in Jewish medical ethics.[1]. (Source: Wikipedia.org)
"The default position is that it (abortion) is not allowed, no matter what the American courts may say, and that it's a woman's right to her own body and so forth...Judaism says quite clearly that terminating a pregnancy is not allowed."
"The Zohar says that one of the categories of people who drive divine presence from the world is people who are engaged in the destruction of pregnancy. The Zohar actually gives a reason; it says that this is the personal handiwork of Hashem in progress; the formation of a human being and terminating a pregnancy or destroying a fetus is kabbalistically extremely negative."
From a lecture by Dr. Rabbi Akiva Tatz. Rabbi Akiva Tatz. "Medical Halacha (Law) – Abortion." Simple to Remember - Judaism Online. https://www.simpletoremember.com/media/a/abortion/.
Rabbi Pinchas Mordechai Teitz - Rabbi Pinchas Mordechai Teitz was a scion of a line of rabbis stretching back centuries. He was born in Latvia and trained in rabbinical seminaries in Lithuania. He arrived in the United States in 1933 for what he thought would be a yearlong lecture tour. Instead, he stayed to marry Bessie Preil, daughter of Rabbi Elozor Mayer Preil, the rabbi of what was then a small Orthodox community in Elizabeth. He succeeded his father-in-law in the rabbinate upon Rabbi Preil's death in the 1930's. Since then, the community, founded in 1881, has grown to some 5,000 people affiliated with five synagogues under one united rabbinate. Rabbi Teitz established that rabbinate and the family tradition is upheld by his son, Rabbi Elazar Mayer Teitz, who has been his associate since 1958. The Jewish Educational Center he founded [in 1941] made Elizabeth the fourth American city, after New York, Boston and Baltimore, to offer a full-range Jewish and secular education. It consists of the elementary Yeshiva, along with Mesivta Academy, a high school for boys, and Bruriah High School for girls. Together, they have more than 900 students. When he founded the Jewish Educational Center, the preamble of its bylaws promised that it would become something for Jewish communities throughout the United States to emulate. Its success was recognized by the Government of Israel in 1968, when it singled out Elizabeth as a model Jewish community and presented it with a medal. (Source: Wikipedia.org) Obituary Source: The New York Times
"Shedding of innocent blood in Jewish life is so reprehensible that at times even those not responsible for the act of murder who hear of such an incident must dissociate themselves from it."
"How then, are we to respond with less than shock to the killing of 100,000 fetuses through abortion in Israel, year after year? This is certainly a sin against Torah. . .It is a crime against Jewry, against mankind, and even against the Land itself – for the Torah clearly warns that the Land, in its sensitivity to corruption, can tolerate no bloodshed."
Rabbi Moses D. Tendler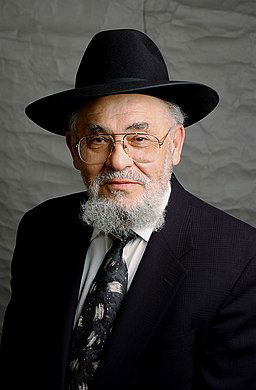 "Many of the population-control techniques being proposed for mass use are categorically unacceptable to Judaism. Surgical intervention, in the form of vasectomies (male), oophorectomies, and tubal ligations (female), or abortions, is forbidden to both Jew and non-Jew unless necessitated by life-threatening medical emergencies. Abortion is included in the Noachidic prohibition of murder."

Tendler, Moses M. "Population Control – The Jewish View." Jewish Bioethics, edited by Fred Rosner and J. David Bleich, KTAV Publishing House, 2000, pp. 121. Reprinted from Tradition (Fall, 1966) Copyright 1966 by the Rabbinical Council of America.
Rabbi Joseph Karasick - Rabbi Joseph Karasick was president of the Orthodox Union from 1966-1972 and chairman of its Board of Directors from 1972-1978.
Rabbi Bernard L. Berzon - Rabbi Berzon was president of the Rabbinical Council of America from 1970 to 1972, and was vice president of the Religious Zionists of America from 1971 to 1973.
"In Judaism, the life of an unborn child is sacred and only when it is a threat to the mother can the moral issue of abortion be resolved. For each person to decide arbitrarily, on the basis of economics or convenience, whether a fetus is to survive is literally for man to play G-d and is religiously blasphemous and socially destructive."
- Taken from a joint statement released in July of 1970 by Rabbi Karasick and Rabbi Berzon. At this time abortion laws in New York had been liberalized and abortion was legal in the state for the first 24 weeks of pregnancy. -