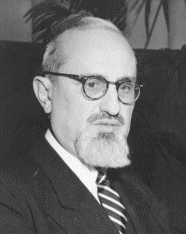 The birth of every child is an important event for the mother. The birth of the first child is the greatest and most cathartic experience for a mother, if a woman is ready to be a mother. Being a mother is not simple. It is a physiological relationship, a psychological relationship, a spiritual relationship. More than that, it is a metaphysical relationship -- somehow complete identification between mother and child.
"That is why I cannot understand it, I cannot grasp it, to me it is something vulgar, this clamor of the liberals that abortion be permitted. It's not a clamor anymore – it's a legislated fact.
"How can a mother kill her baby? I can't understand it, I cannot grasp it…"
("New York State Declares War on Life," by Rabbi Avrohom Gordimer. In

American Thinker
,

January 27, 2019.)



In 1975, Rabbi Soloveitchik made the following statement while he was teaching a class:
"
And if you kill the fetus, a time will come when even infants will be killed…If the dominant principle governing the logos ["thinking capacity"] is that abortion is morally permissible because only a mother has a right to decide whether she wishes to be a mother, then infants may similarly have their lives terminated after birth."
(
Source: Rav Joseph B. Soloveitchik, "You Murder the Children." Article and Quote Source:
The Jewish Press )