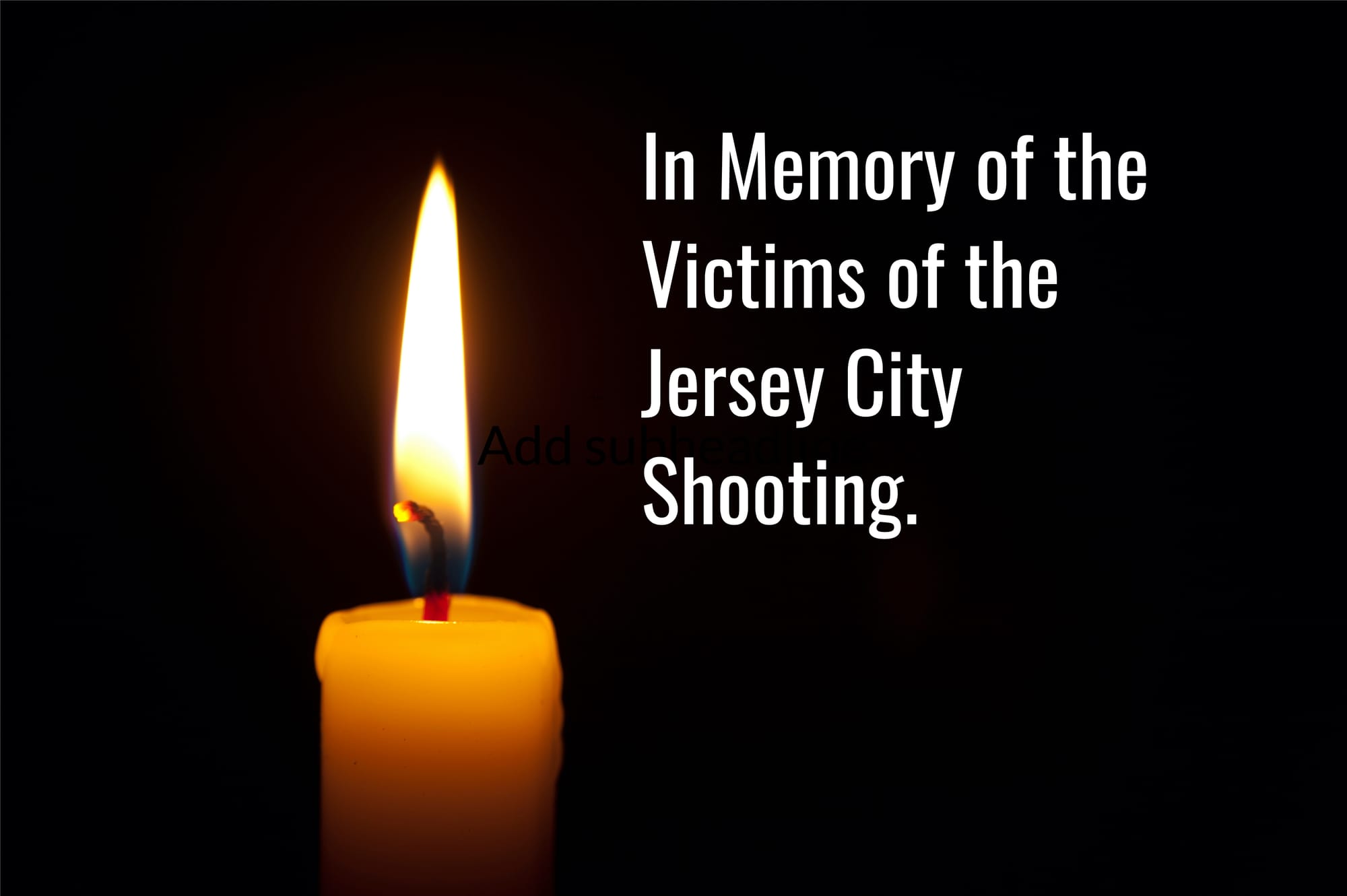 Anti-Semitism has been rising to alarming levels in the United States. This latest attack in Jersey City was senseless and heartbreaking, and the third hate crime and mass shooting targeting Jewish Americans in the past year.
December 10, 2019 - JC Kosher Supermarket, Jersey City, NJ.
April 27, 2019 - The Poway Synagogue Shooting in San Diego,. CA.

October 27, 2018 - The Tree of Life Synagogue shooting in Pittsburgh, PA.
There is an epidemic of violent attacks and hate crimes targeting Jewish Americans. And the death toll could have been even worse. Had the two killers not been trapped and taken down by the police, they intended to murder the 50 children attending the yeshiva next door and there could have been a massacre.
The victims of the Jersey City shooting:
Leah Minda Ferencz, age 33.
Moshe Deutsch, age 24
Douglas Miguel Rodríguez, age 49
Detective Joseph Seals, age 40

Mr. Rodriguez is a hero, forfeiting his life by opening the back door for a wounded customer who was rescued and survived.
Our heartfelt sympathies and condolences go out to the victims' families.