by Bonnie Chernin
January 6th, 2020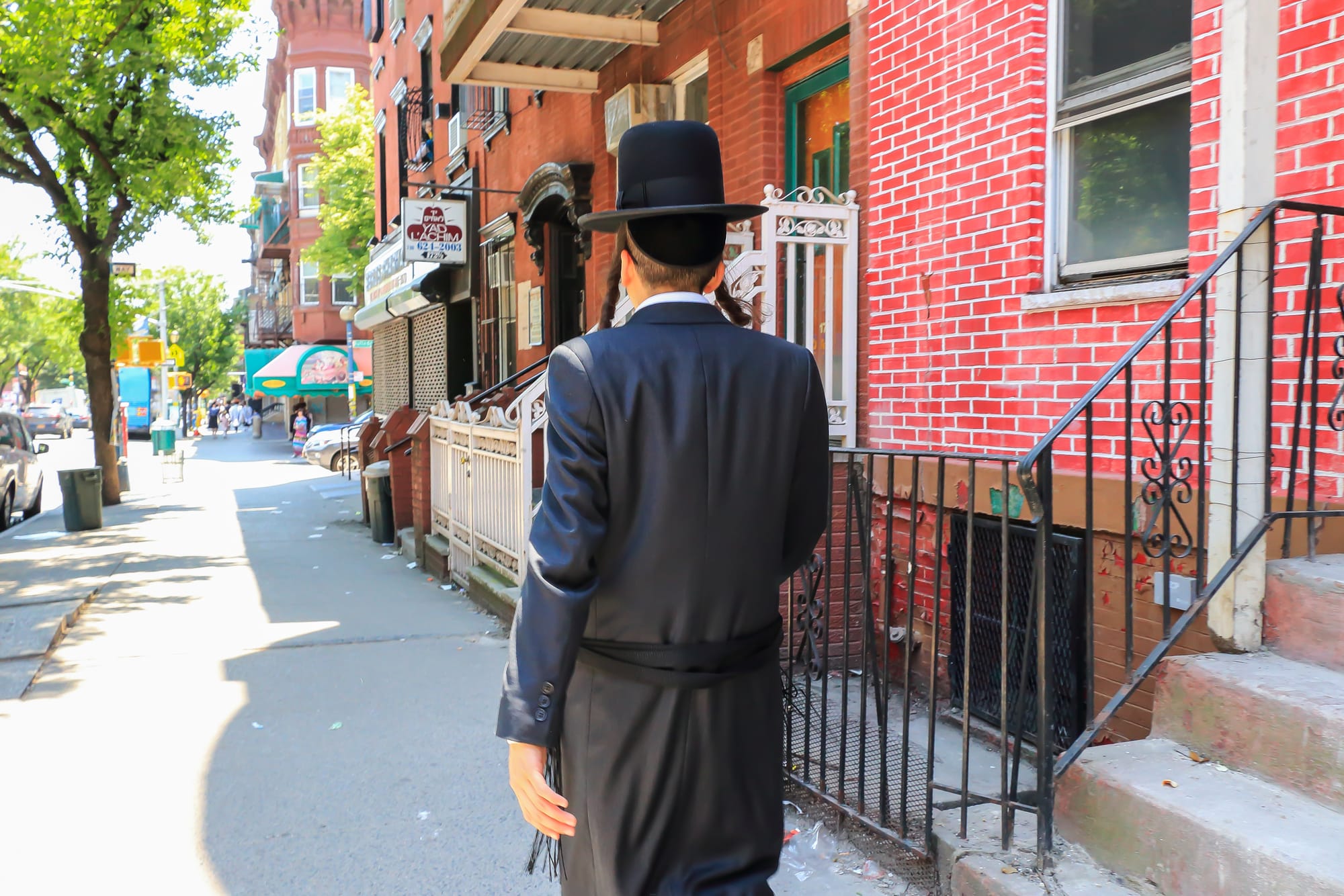 An estimated 25,000 people stood together and walked in the 'No Hate, No Fear' Solidarity March that began in Manhattan and continued over the Brooklyn Bridge, condemning the recent onslaught of attacks against religious Jews in New York. After the horrific violence that unfolded during Chanukah in a rabbi's home in Monsey, NY, where a maniac with a machete intruded and viciously stabbed and wounded five people, this Solidary March was a welcome sight.
Jews and Christians marched in unity, with a clear message of 'No Hate, No Fear' and a display of support for religious Jews who practice their faith:
"An attack on any house of worship is an attack on all houses of worship," said Ismael Claudio, bishop of the Pentecostal Church of Jesus Christ in Brooklyn, who was at Cadman Plaza. "I'm standing with my Jewish brothers and sisters. Today [it's] them: tomorrow, might be us."
The Anti-Defamation League (ADL) monitors and tracks incidents of antisemitism nationwide. CEO Jonathan Greenblatt commented on the results of a recent audit of attacks against Jews:
"Anti-Semitic incidents in the U.S. doubled from 2015 to 2018. In 2018, there was a 55 percent increase over the prior year in assaults in New York, and all of these anti-Semitic incidents were concentrated in New York City."
It was a year of escalating violence against American Jews. What began with the shootings at the Tree of Life Synagogue – Or L'Simcha Congregation in Pittsburgh on October 27th 2018 was followed by the Poway Synagogue shooting on April 27th 2019. Next came the shooting at the JC Kosher Supermarket in Jersey City on December 10th 2019.
In December 2019, it has been reported that there were 14 incidents of antisemitic violence against religious Jews in New York City. Haredi Jews are easy targets because of their visibility and dress code. Nevertheless, photos and videos from the 'No Hate, No Fear' Solidarity March show that many religious Jews were proud to display their beliefs in our heritage, including one man who wore a bright orange tee shirt under his religious attire with a strong message:
"I'm proud to be a Jew!"
That's the message that must continue to resonate throughout New York City, and everywhere. That's what 'No Fear' is all about; not to let bigots who hate Jews or any other people of faith, have their way.
Until now, the recent spate of antisemitic attacks have been ignored by Mayor Bill de Blasio, who seems more interested in his presidential campaign than what is happening in our city. Here is a transcript of his statement at the March.
As David Marcus writes in his column in The Federalist:
"Attacks on ultra-Orthodox Jews in Brooklyn have become an almost weekly occurrence under de Blasio. Synagogues and schuls are vandalized regularly, and children and old people are attacked. This is a crisis and has all too often happened throughout Jewish history. It has typically been ignored at best. At worst, the victims are blamed for not fitting in."
In April, 2019, Mayor de Blasio specifically targeted Orthodox Jewish neighborhoods in Brooklyn and Monsey, NY by mandating vaccinations for the minority of their members who did not get measles vaccines. The story went viral and national, creating a backlash of resentment against Orthodox Jews. In fact, the rabbi's home where the machete attack occurred last month is one of the neighborhoods in which the Mayor placed a mandatory vaccination order.
In his article, "Stop Picking on the Chassidim," Rabbi Levi Welton gave his straightforward opinion on the vaccination issue:
"An example of the way this community has recently been picked on is the public reaction to the measles crisis that recently swept New York. With a health ban that was placed only on yeshiva schools, many began to blame the Orthodox for not vaccinating their children. Never mind the fact that most of the schools with unvaccinated students weren't even Jewish, or arguably that the common denominator between those who refuse vaccinations isn't religion but being white, rich, and well-educated."
Rabbi Welton goes on to state that nine percent of Americans – almost 30 million people – are reportedly anti-vaxxers. Clearly, this is not an issue that is confined to the Orthodox communities in our New York region!
It became evident that some things are more contagious and deadly than measles. Once Mayor de Blasio called for the mandatory vaccination program in Orthodox communities, the epidemic of isolated antisemitic incidents worsened. The numerous attacks in December 2019 were preceded by antisemitic attacks throughout 2019 that were in many instances ignored by the mainstream media.
One of the victims of the Monsey, NY machete attack is Josef Neumann, who was stabbed in the neck and still lay in a coma, and may never speak again. Please pray for him. Violence against religious Americans, both Jewish and Christian, are on the rise. It is urgent for everyone to call out and condemn religious bigotry and hatred. The 'No Hate, No Fear' Solidarity March is just the beginning of a long and difficult healing process.
In the final paragraph of his article, Rabbi Levi Welton cogently expresses how that healing process can work:
"When we judge those who wear black and white through a black and white lens, we obscure the color of healthy multiculturalism. Perhaps if we open up to the people and books of the "People of the Book," we'll stop judging the Orthodox communities by their proverbial covers."
Copyright 2020 by Bonnie Chernin.