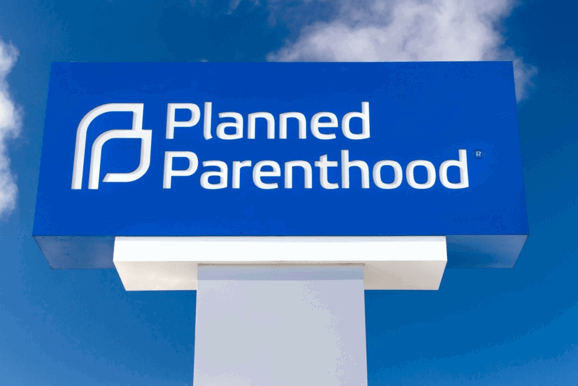 By Bonnie Chernin
January 20, 2020
Death has been good to Planned Parenthood. Their recently published 2018 - 2019 Annual Report shows that their corporation and affiliates committed 345,672 abortions, an increase of almost 4% over the 2017 total number of abortions. In their 2017 year-end report, that number stood at 332,757.
Although they have lost 400,000 individual donors, Planned Parenthood still received a whopping $616.8 million dollars in taxpayer funding and support, the highest in their history. For a non-profit organization, murder is lucrative.
As documented by investigative researcher Carole Novielli at LiveAction.org, the massive increase in funding happened even though President Trump implemented new rules diverting Title X funding away from Planned Parenthood's abortion operations. To counter this, hundreds of millions of dollars in state and federal taxpayer programs are being allocated to Planned Parenthood, making up for any shortfall from losing the Title X funding.
From 2008 through 2018 taxpayer funding to Planned Parenthood has increased almost 70 per cent. Live Action News has documented the fact that abortion is what dominates services and profits:
"The corporation has long (and falsely) claimed that abortions make up just three percent of its services, a claim that has been debunked multiple times. Planned Parenthood's abortion market share currently stands at 40% when compared to the most recent data from the Guttmacher Institute for 2017. That means Planned Parenthood alone commits 40% of all the abortions in the United States. This number may increase after the Guttmacher Institute releases new national abortion statistics."
Over a 10 year period, real medical services that save women's lives - including cancer screenings, breast exams, pap tests, and prenatal services that were never the primary focus of Planned Parenthood's business model - have plummeted. Just in the past year, Well-Woman exams have dropped from 216,722 down to 213,042. Cancer screenings and prevention have fallen from 614,361 down to 566,186, a drop of almost 8%. What has been declining precipitously at Planned Parenthood are health services. While abortion numbers have skyrocketed over the years the number of abortion clients has declined, likely meaning repeat clients having multiple abortions.
One of the updates in the current Planned Parenthood Annual Report is their commitment to using technology by expanding "telemedicine" abortions. This involves consultations with a "clinician" (which may or may not be a doctor) via internet teleconferencing and can eliminate a physical examination. The abortion drugs are then administered and sent to the pregnant woman or teen by mail. Chemical abortions pose high risks for women, as serious side effects such as hemorrhaging are not uncommon. If a pregnant woman has an underlying physical condition it may exacerbate the risk of bleeding or side effects. Planned Parenthood does not address or acknowledge the women harmed by chemical abortions, and this belies their claims that abortion is safe.
Planned Parenthood has also introduced a "sexual health and information chatbot" app, which is designed to answer questions that promote their corporation's pro-abortion and profit-motivated agenda. This app makes it easier for minors to access abortion information on Planned Parenthood's terms, while circumventing their parents.
Americans are donating their hard-earned dollars to an organization that murders hundreds of thousands of innocent children per year, and does not protect women's health and lives.
Last week, Planned Parenthood issued a press release condemning new religious refusal rules proposed by the Trump/Pence Administration, rules protecting faith-based organizations that receive taxpayer funding while opposing so-called "reproductive health care." Jacqueline Ayers, Vice President of Government Relations & Public Policy at Planned Parenthood Federation of America stated:
"Our taxpayer dollars should go to organizations that provide culturally competent, expert care and services without discrimination — not to organizations that deny services to vulnerable communities…We condemn any attempt to bolster ineffective organizations that provide less care to fewer people or unethical ones that impose their belief systems onto others under the guise of providing services both in the U.S. and abroad."
Isn't Planned Parenthood discriminating against Americans who are forced to pay for abortions? Doesn't Planned Parenthood impose their unethical and radical abortion belief systems onto others?
I hate to end this article on a sad note, but abortion is a national tragedy and stopping Planned Parenthood will never be easy. Roe v. Wade must be reversed. That will stop abortions, but will do nothing to end abortion. Planned Parenthood will still receive money through donors, corporate investments, private foundations, and re-allocations of state tax funding into their abortion operations. Despite all the videos that have surfaced over the years proving that Planned Parenthood is selling baby body parts for profit, their business continues to thrive. If Roe v. Wade is reversed babies will be saved, but not all. Pregnant girls and women will still be transported to states where abortion is legal.
Hundreds of thousands of pro-life activists are expected in Washington D.C. at the 47th Annual March for Life to voice strong opposition to abortion, and that's good. We must continue to lobby and fight for a Human Life Amendment and a Personhood Amendment to protect the rights of unborn children, the disabled and elderly.
Copyright 2020 by Bonnie Chernin.