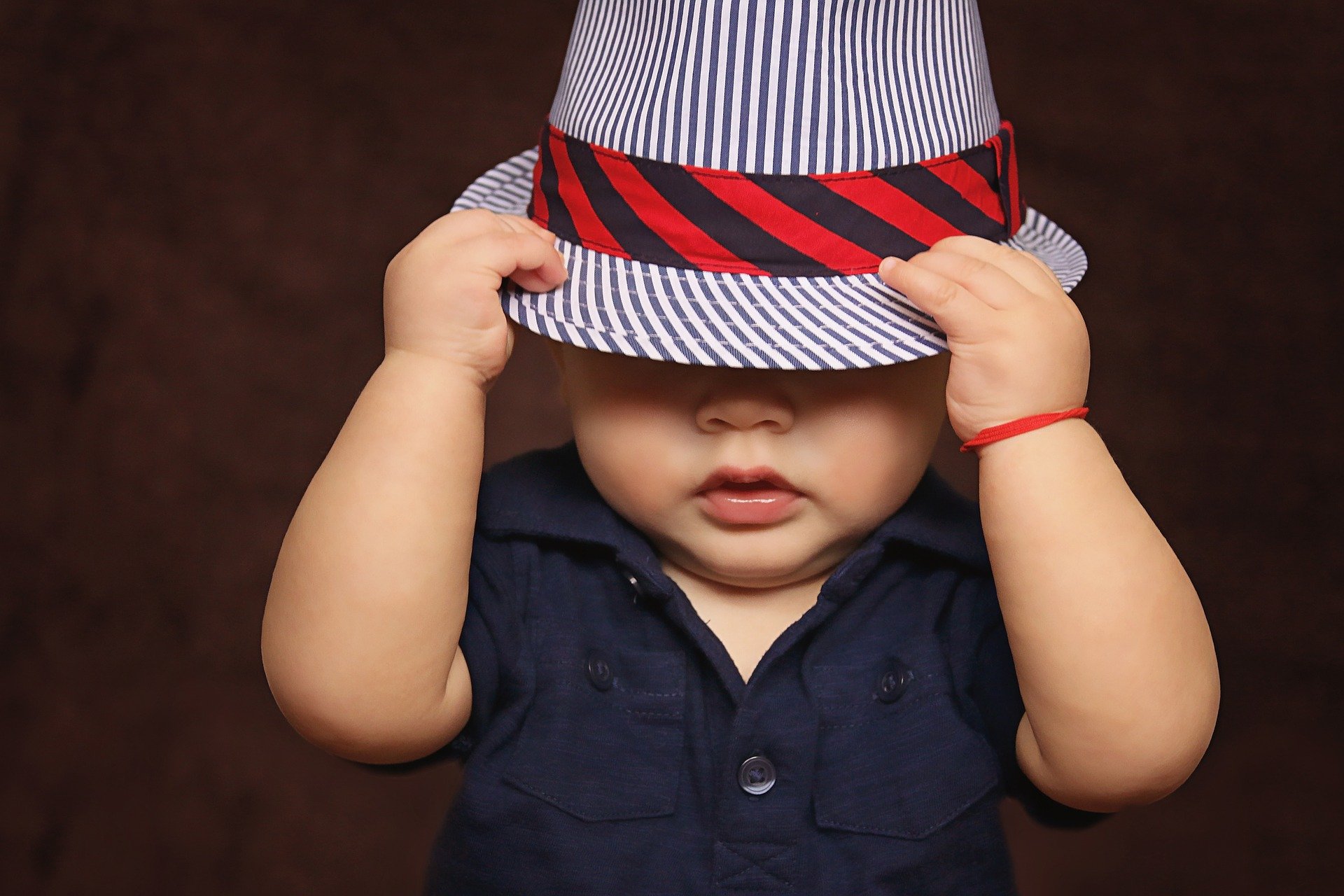 WELCOME TO THE JEWISH LIFE LEAGUE LETTER!


Welcome to the Jewish Life League Letter, where we provide readers with current, updates of everything going on in the pro-life movement, and what the abortion industry is up to. If there is news on other websites that is important for you to know, we will publish it here.
We welcome suggestions from readers regarding pro-life news, legislative updates and any information that will bring more awareness to the public of the terrible consequences of legalized abortion. We also welcome news pertaining to assisted suicide, which is becoming an worldwide epidemic.
Jewish Life League Letter, Vol. III, No. 14
- November 10, 2021 - 55% of Texans support banning abortion after a baby's heart starts beating
In this issue: The latest poll shows that most Texans support the Heartbeat Act. The Supreme Court began hearings on S.B.8, The Texas Heartbeat Act, on November 1. Hopefully, this case will have a good outcome for unborn children. If not, pro-lifers must continue the battle for unborn children, on the local as well as national level. Rabbis engage in a lively discussion about whether Judaism is a pro-life religion. (It is.) The links to their articles are included. The NCJW is at it again with "73 Forward." Which we call "73 - Backward!" Also: Rabbis Speak Out For Life! The weekly online Tikvat Rachel Post-Abortion Healing Program meets every Thursday night on Zoom at 6:30 pm EST. Details in the newsletter.
In this issue: The Pennsylvania Family Council ran a forum with pro-life speakers discussing the horrific experiments at the University of Pittsburgh involving the intentional destruction of preborn babies under the guise of "research." The details are horrifying. "Rabbi" Danya Ruttenberg is at it again, and I wrote a long letter of rebuttal to her false claims that Judaism supports abortion. My letter is linked in this issue. News of little Alta Fixsler, the disabled toddler who was murdered in Manchester, UK in violation of her parents' Jewish faith. News on chemical abortion. And a powerful Parashat is included, with my thoughts. Enjoy the JLL letter.



In this issue: Rabbis continue to speak out against the Texas Heartbeat Act. In this issue, I provide my response to one rabbi who published misinformation about the law. I also discuss the so-callod "Women's Health Protection Act" which is the most dangerous bill to ever pass the House. It is not healthy and protects no one. There is a link to a letter I wrote to my Congresswoman, Rep. Yvette Clarke (D-NY District 9) urging her to vote NO on the bill. She voted to affirm the bill with all the House Democrats. Also included: Essential pro-life reading.


In this issue: Happy New Year! We have included an inspirational article by the late Rabbi Lord Jonathan Sacks. Abortion began in Texas with Roe v. Wade, and now abortion has been banned in Texas after 6 weeks, when an unborn child's heartbeat can be detected. So far, the Heartbeat Law is holding up to a challenge by abortion groups, and the new Texas law was allowed to stand by the U.S. Supreme Court. This is a happy day for unborn children and their mother's who will be able to find the compassionate care they need at Pregnancy Resource Centers.
We discuss abortion and euthanasia news from the U.S. and the UK.   Little 2-year-old Alta Fixsler has been condemned to death by the British courts because she is disabled and keeping her alive "is not in her best interests. Alta's parents are Chassidic Jews and they are not being allowed to ALLOW Alta out of the country. Alta is only the lates victim in the euthanasia epidemic in the UK.
The Hastings Center has proposed an implant that would automatically trigger a lethal drug at the onset of dementia.  In the U.S., late term abortions being performed in the third trimester right before the due date.  In Indiana, judges overturn pro-law laws that would protect women's health. Links to these articles, and more.   Plus a wonderful video from Rabbi Hecht in "Rabbis Speak Out for Life!"
In this issue: The Dobbs v. Jackson Women's Health Organization case, a law which bans late term abortion when the baby is past 15 weeks gestation. We signed on to the amicus brief being submitted by the Jewish Pro-Life Foundation to the U.S. Supreme COurt. A new important video series explaining the dangers of chemical abortion, and why the abortion industry is pushing for these deadly drugs to be sent via mail. The tragic consequences of progressivism since 1965 is discussed.


In this issue: This Father's Day I did a look back on a vintage decade. The 1950s. It wasn't Father Knows Best and there were always problems. However, the "idyllic 50s" was not all a myth. One thing that was righter than today is that the traditional American family and dad's role in it were clearly defined. This Father's Day issue includes two outstanding articles about fatherhood are featured in this issue. Watch the beautiful video of the dad defending his son who has Down syndrome.
The Tikvat Rachel Post-Abortion Healing Group met online on Zoom every week for three months. The women attendees were happy to find this group, and finally be able to share and care with others who know what it's like to have an abortion. The interactions were warm, compassionate and suppotrying and the program helped the women get through much of their post-abortion trauma. Another meeting is planned for September. We will keep you posted.
In this Issue: All across the United States, state and local cities are passing ordinances and bans that protect unborn babies from death by abortion. The Supreme Court has decided to hear the case involving a Mississippi law that protects babies after 15 weeks gestation. In light of the recent terrorist attacks against Jews in Israel and America, we've included my recent article on the topic of the frightening rise of antisemitism. Also included: Essential reading on pro-life laws, Essential viewing on chemical abortion, and our regular feature, "Rabbis Speak Out For Life!"
The very first Tikvat Rachel healing program which was held on Zoom has now been completed! The post-abortive women who attended found the program meaningful, and the weekly meetings very helpful and supportive. Developed by Cecily Routman of The Jewish Pro-Life Foundation, Tikvat Rachel is the first post-abortion healing program for Jewish women and men hurt by a previous abortion experience. The program will be ongoing. We will announce upcoming TIkvat Rachel Zoom meetings in future newsletters.


In this Issue: A Mother's Day video with a beautiful song. It lasts only 30 seconds but says a lot. The Every Mother Matters Act (EMMA) a bipartisan pro-life bill that helps pregnant moms have their babies in Texas! You can read about it and watch the video in this issue. We need one of those in all 50 states. There's more good news: Hundreds of pro-life laws have been introduced since January 2021. Sanctuary cities in communities around America are being set up to protect unborn babies. Despite Joe Biden being the most pro-abortion president in history, we are the true progressives: Making steady progress in line with G-d's law and the laws of science and reality. We welcome your feedback and comments.
In this Issue: Roe v. Wade the film. Books that are Essential Reading on Roe v. Wade and abortion in English common law. Phillip A. Rafferty examines criminal abortion in Common Law England and the deceptions that led to the Roe v. Wade decision, with links to his articles. "Jewish Voices for Life," an article on the current state of American Jews and abortion featuring one of our Jewish pro-life videos. The Tikvat Rachel Post-Abortion Healing Support Group is now meeting on a regular weekly basis. We encourage Jewish women and men who have been hurt by a previous abortion to contact us for information. We welcome suggestions for our JLL Letter and article submissions.
In this Issue: Happy Pesach to all! The Tikvat Rachel Post-Abortion Healing Support Group is now ongoing offering help and healing for Jewish women and men who are suffering with post-abortion trauma. In our latest JLL blog post, we talk about the current cultural decline in the United States and conservatives will lose the culture war unless they take decisive action to vote pro-life. Also, we comments from Rabbi Shimon Cowen in Rabbis Speak Out for Life with a link to an important Op-Ed by Myles Kantor.


In This Issue: IMPORTANT ANNOUNCEMENT: The first meeting of the Tikvat Rachel Post-Abortion Healing Support Group will begin on March 5 2020 at 1 pm. This is a support group developed for Jewish post-abortive women and men. Please mark your calendars, and read the details in the newsletter. The Jewish pro-life rally was informative and a success, and the video appears in this month's letter. My latest articles: "Rabbis for Repro," a review of what is going on in the secular Jewish community on abortion and the Democratic Party's pro-abortion platform. Plus, our regular feature "Rabbis Speak Out for Life!"


In this issue: The Jewish Pro-Life Rally is coming up on January 29th 2021, 2 pm - 3 pm. There will be a number of speakers at this important pro-life event, and I will be speaking. The 48th National March for Life will be taking place the same day. This year it is virtual and in the JLL Letter we provided links where you can sign up and watch live. A Tikvat Rachel Jewish abortion healing group is now forming! Details are in this month's issue. Plus, our regular feature "Rabbis Speak Out For LIfe!" and pro-life pregnancy centers.



In this issue: Happy New Year to everyone! Can 2021 be any worse than 2020? It depends upon which people we are talking about. With a new pro-abortion Biden administration, policies that protected unborn babies and their mothers will be reversed. In this issue, watch the Panel Discussion with Four Jewish Pro-Life Women (including yours truly!) hosted by Cecily Routman, President of The Jewish Pro-Life Foundation. We share our experiences between Jewish and pro-life, and how we share our message within and outside the Jewish community. Cecily's one-on-one interview with me. Rabbis Speak Out For Life! And a special bonus: My pro-life prayer for 2021.