POST-ABORTION HEALING PROGRAM
FOR JEWISH WOMEN AND MEN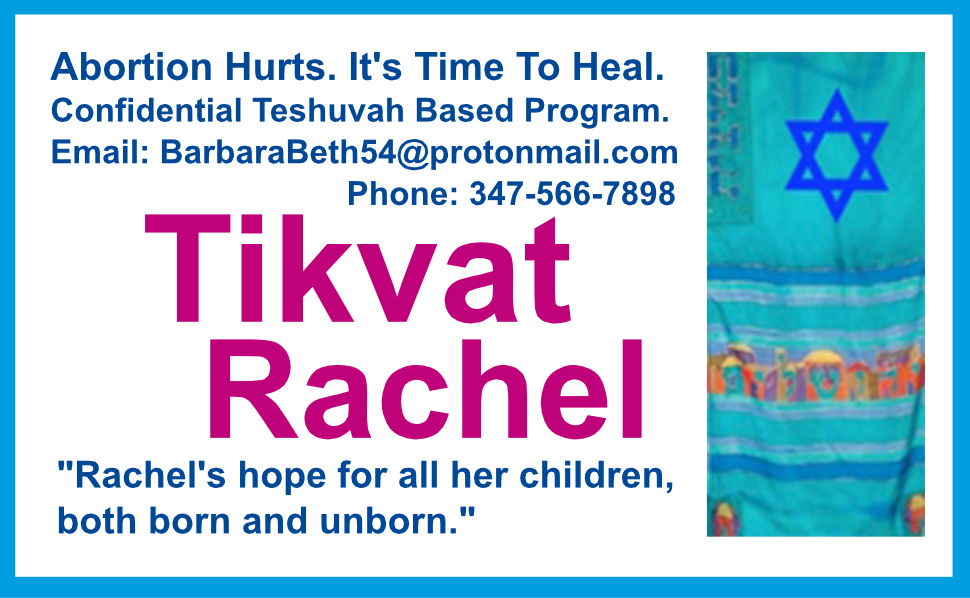 We are now forming a post-abortion support group for Jewish women and men seeking recovery from abortion regret and grief. Tikvat Rachel was developed by Cecily Routman, President of The Jewish Pro-Life Foundation.


Our plan is to have an ongoing meeting in a private Zoom room where attendees can share abortion experiences, discuss any regrets and grief and find spiritual and emotional healing through interactions with one another.


This program offers a healing pathway for Jews who seek a confidential, safe, accepting, and compassionate Jewish program to address the deeply personal issues that arise after abortion. The program is based on the Jewish
concept of Teshuvah and the promise of healing in Judaism.


If you

or someone you know is hurting from a past abortion experience and needs healing, this Teshuvah based program can help with the healing process.


Please contact Barbara at BarbaraBeth54@protonmail.com or call 347-566-7898 for more information.